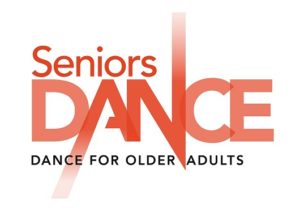 SeniorsDANCE started in 2011. It is managed  by Susan Jordan, and taught by professional dance teachers.
SeniorsDANCE
is an enjoyable way to stay active using easy to learn movement based on contemporary dance
classes are designed for seniors who are able to walk into class unaided
it builds balance and coordination, keeps joints mobile and strengthens muscle and addresses physical, mental and social wellbeing
Currently classes are in Mt Albert and Henderson  (see CLASSES page) taught by the following teachers
Teachers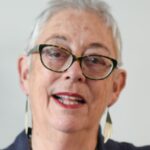 Susan Jordan's dance career spans five decades as performer, choreographer, academic, teacher, writer and arts manager. With Jordan & Present Co she choreographed 12 major works funded by Creative NZ and many commissions. She founded Dance Studies at University of Auckland and established the DANZ (Dance Aotearoa New Zealand) Tamaki office.  Her current focus is managing SeniorsDANCE, teaching and choreographing for the SeniorsDANCE Company. She has an MA in dance from American University DC and is an elder of the New Zealand dance community. Susan teaches the Mt Albert class on Mondays.

Christina Houghton is a professional choreographer and performance artist that has worked over the past 20 years in Ōtepoti/Dunedin, London & Tāmaki Makaurau/Auckland performing in festivals at the Lilian Baylis Theatre (London) and The Place Theatre in (London) as well as TEMPO dance (Q Theatre) and Experimental Dance Week Aotearoa (Basement Theatre). She works across academic, arts and dance sectors and has taught creative dance to children and adults, contemporary dance and improvisation. She is currently completing a Dance Movement Therapy Diploma. She lives locally in Waiatarua and is passionate about activating the west Auckland area and connecting to its history.  She has a PhD in choreography, art and design. Christina teaches the Henderson class on Wednesdays.
Testimonials
I am writing in support of Senior Dance Henderson which I have attended for some months now. I find the classes very beneficial as they are local and easy to access and provided in a manner that caters for different levels of health and wellbeing  thus aiding older people eager to maintain their fitness and quality of life. Kaywin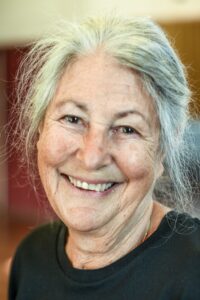 I've been attending SeniorsDANCE classes for sometime and progressively have experienced the benefit of going for my body and soul. I now play a lot more music at home and my body moves with it. I've enjoyed the comradery of  so many interesting people all bound together for a precious hour of exercise, cardio movement to music using not just our old/aching/creaky bodies, but also igniting our braincells. And a big thanks to Susan who knows  her stuff and tries very hard to keep us in 'tune'.  After my Monday morning session I feel ready to face the week – wouldn't miss it- except for Covid restrictions!   
Renata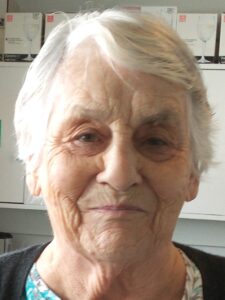 I have been going to SeniorsDANCE for several years now and have found it very beneficial in so many ways. The exercises have strengthened my muscles that have weakened as I get older. They have also improved my balance and both my mental and physical well being. Dance routines are very enjoyable and fun. I have found the routines and the need to remember movements and timing are a good brain exercise. All done to great music as well. Meeting weekly is an enjoyable social event too, finishing with a cuppa and a chat.  Jocelyn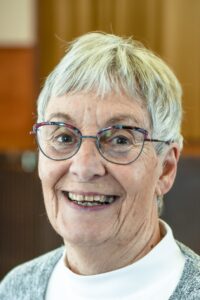 I thoroughly enjoy my Monday mornings at SeniorsDANCE. I started, with a little trepidation, a couple of years ago but immediately felt welcomed into the group. The gentle exercise and dance is taught perfectly by our excellent teacher – Susan. Bit by bit I realised she was stretching us a little further week by week by using both our bodies and our brains. Of course I must mention all the fun and laughter we also have . This year I joined the Performers Group and what a great experience to be part of the ASPiRE Show. Who knew there were so many Seniors Dance groups. From Rock n Roll to Ballet and everything in between. It was great fun. Finally I would say however you feel when you start your dance session I guarantee you will leave smiling and feeling refreshed in both body and mind. Sue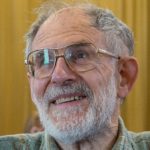 I really enjoy being part of the SeniorsDANCE. Working together with like-minded people and an excellent teacher to create dance has made me more aware of my body and improved my fitness both physically and mentally. Liz
Like & Share