Performance Company
SeniorsDANCE Company is a community performance group for seniors 60 and over. It works on a project by project basis and gives opportunities for those who enjoy performing. Rehearsals are on Mondays 11.30 to 1.30 usually at St Luke's Church with extra rehearsals leading up to a performance.  There is a  fee for each project depending on how many rehearsals are required.
Susan Jordan is the Artistic Director and Choreographer for SeniorsDANCE Company.  
Hunters & Gatherers (2018)
Hunters & Gatherers is a new work that  humorously reflects on how we acquire our food in the 21st century often causing environmental chaos, with huge amounts of plastic and what the alternatives are.  Eight performances were inside supermarkets during NZ Dance Week and were hugely successful!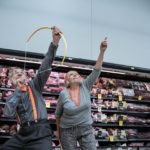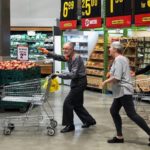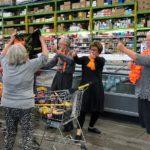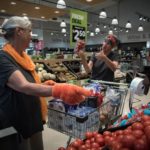 Photos by Amanda Billing
This work has received funding from the Albert-Eden Local Board and is made possible by the support of Countdown and Pak 'n Save supermarkets.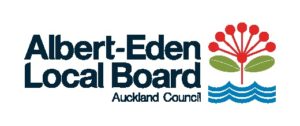 Glass Ceilings
Glass Ceilings will be a work for stage in commemoration of 125 years of NZ Women's Suffrage. Rehearsals start in July with performances in September and October. Contact Susan Jordan is if you want to be part of this project
 Jumping to Conclusions (2017)
Congratulations to the performers in SeniorsDANCE Company in Short + Sweet Festival. It was the first time they have performed on stage under lights and it went very well. TheatreView commented
"Choreographer Susan Jordan has an ace up her sleeve with the charismatic performers of the Seniors DANCE Company. Her work Jumping to Conclusions has a powerful message, however, it is unfortunately interpreted as comedy, and needs more rehearsal and tighter unison to really hit home."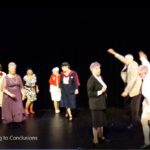 Bike Ballet (2017)
Bike Ballet  was a huge success at the six free performances in Aotea Square as part of NZ Dance Week. The six dance riders are Dick Lane, Liz Nicholson, Michael Adams, Barbara Grace, Sydney Kingi and Marin Adams were wonderful and they had fun performing.
Thanks to Creative Communities for funding towards this work.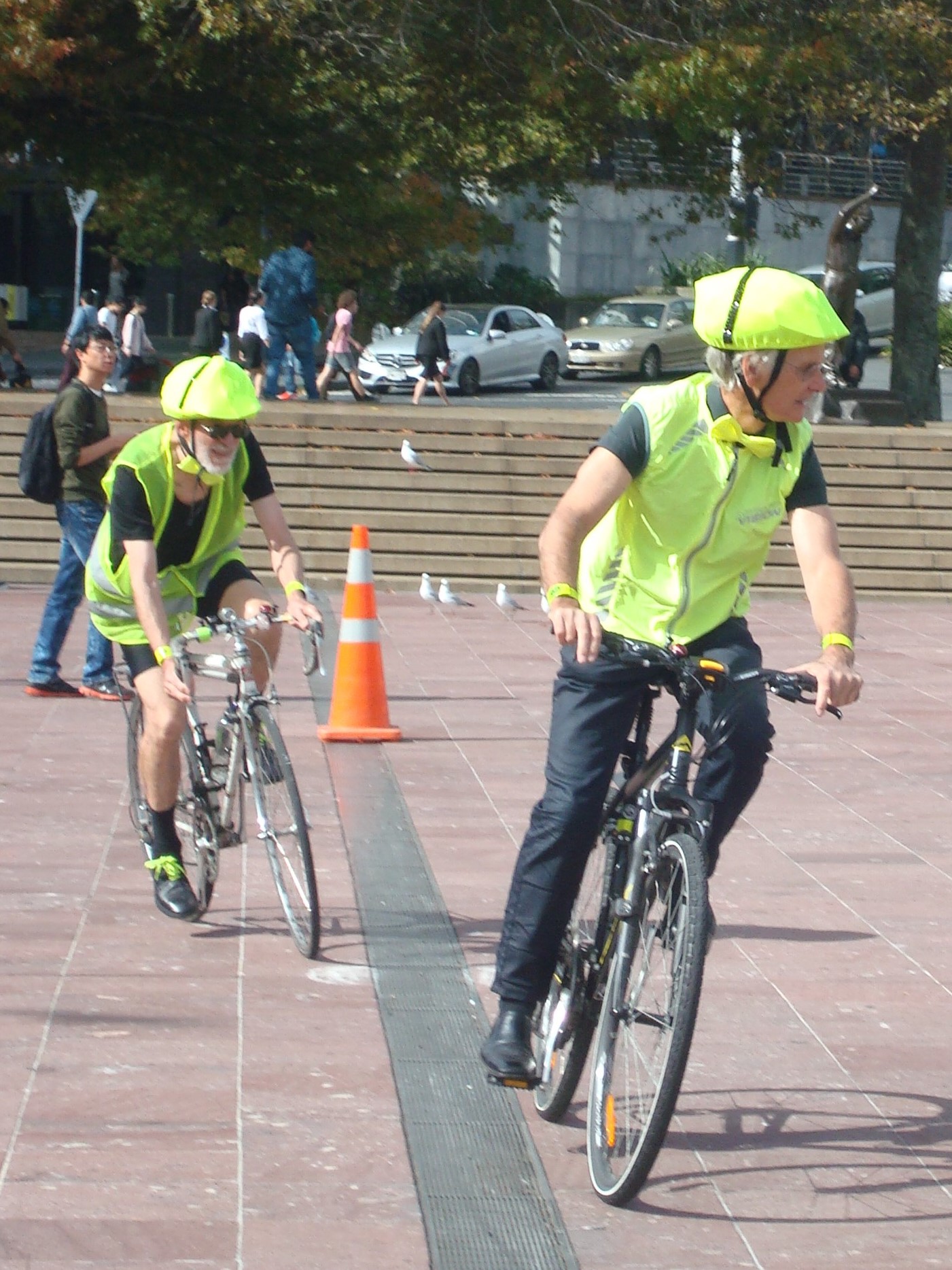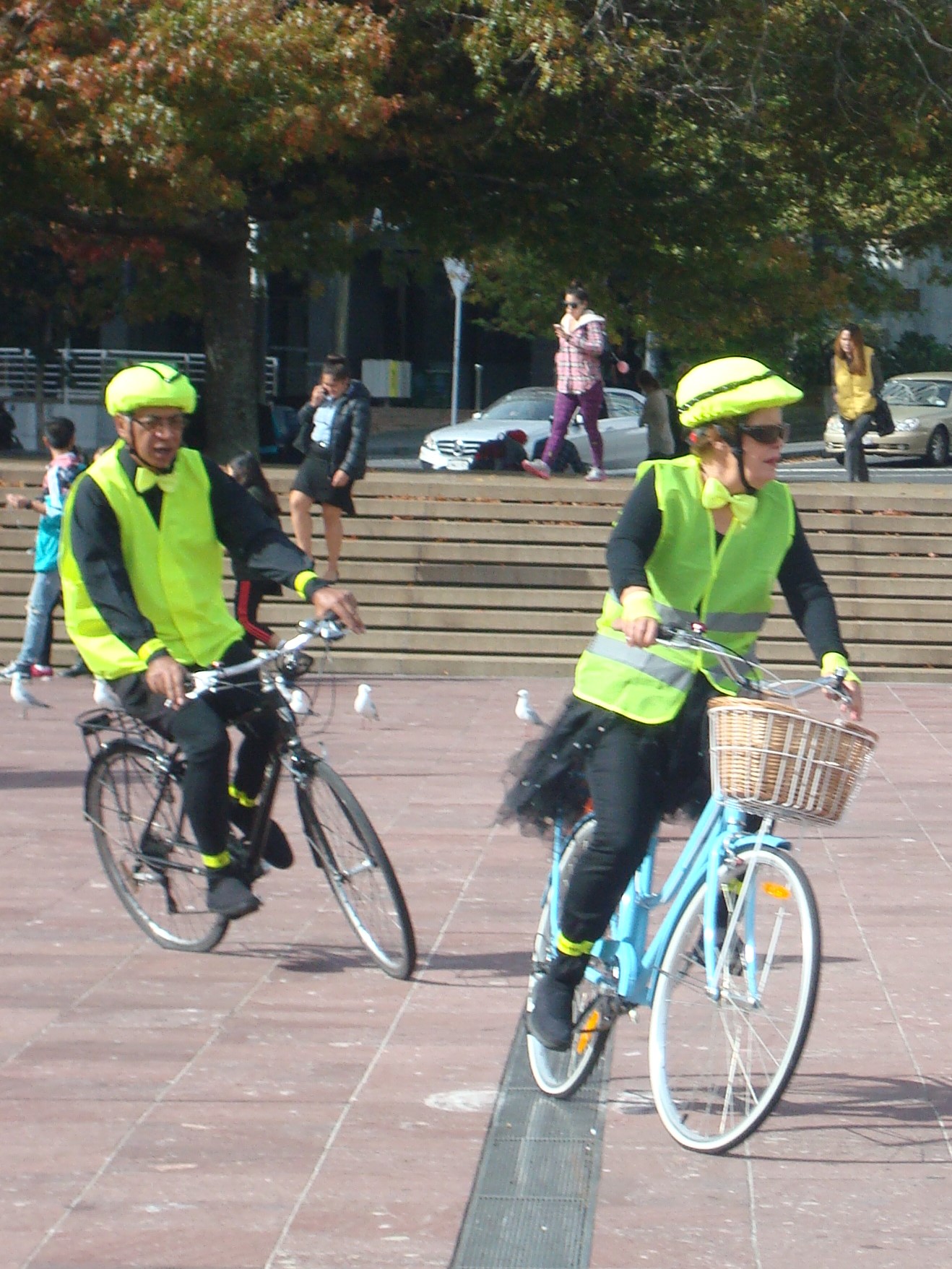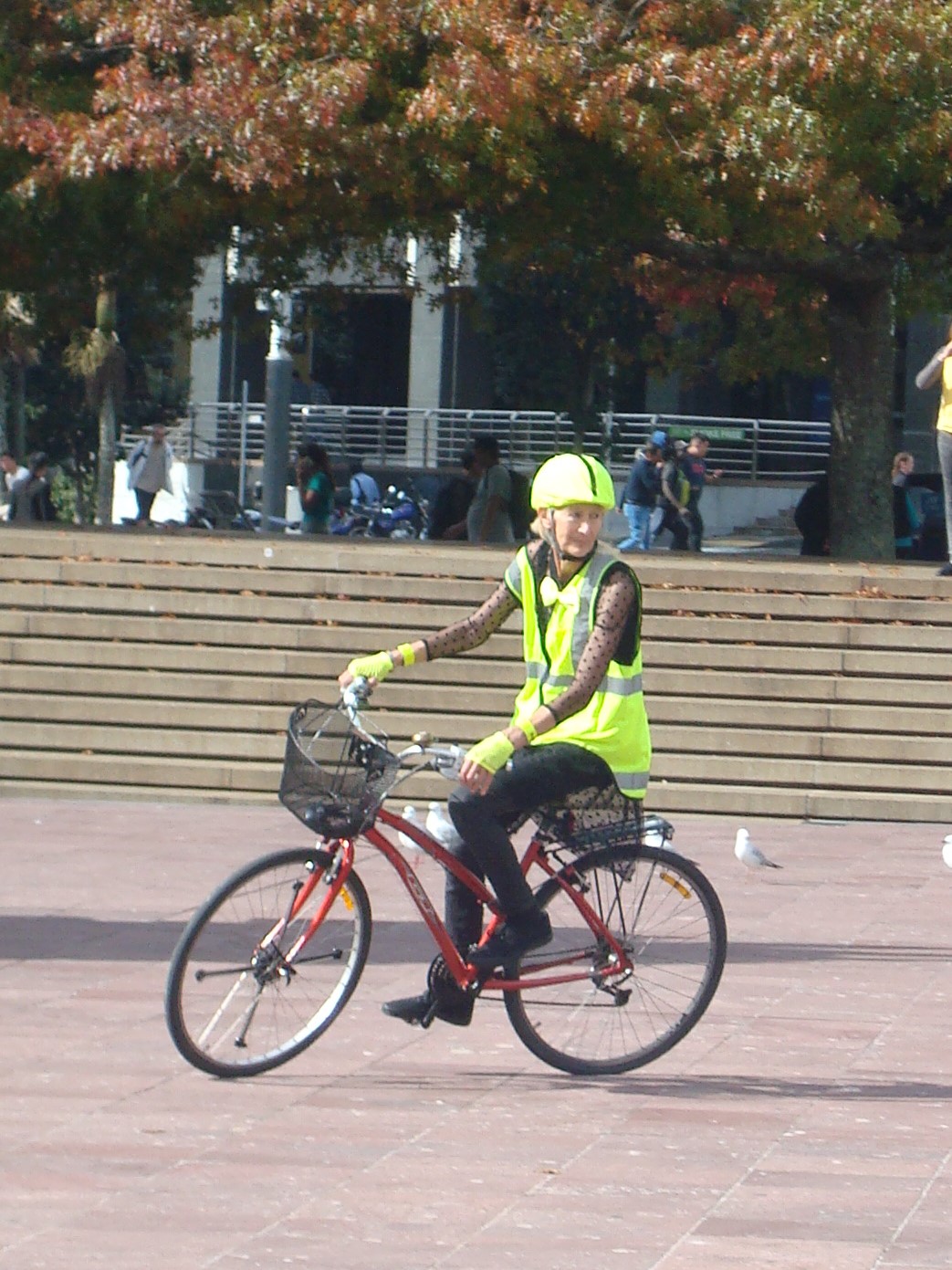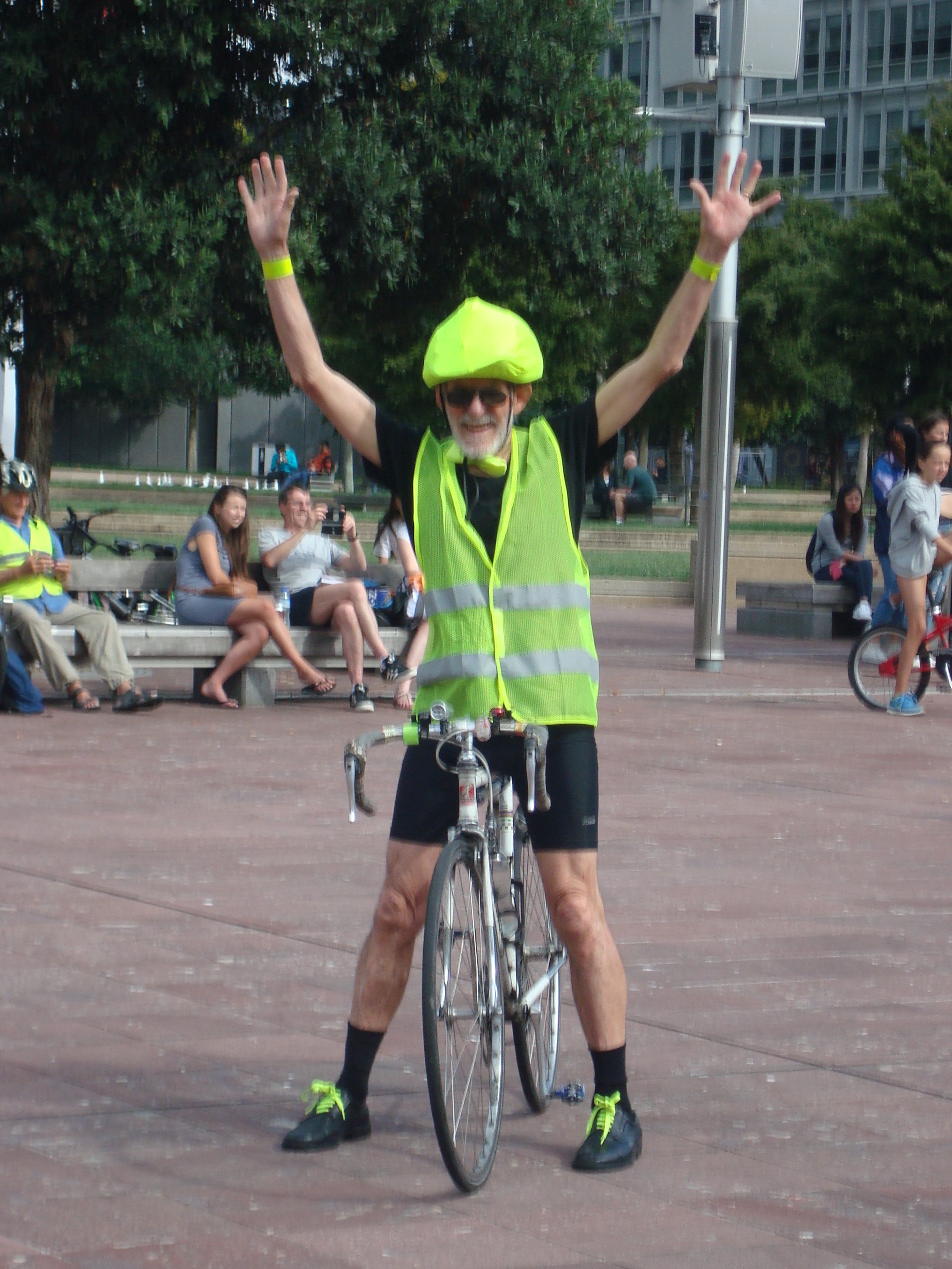 and here's a clip from Bike Ballet
Poppy Dance (2016 and 2017)
Poppy Dance was performed again on ANZAC Day Tuesday 25th April on the Dance-O-Mat in Aotea Square and then again in the Cloud after the World Masters Games ANZAC Service . The six dancers in this work are Briar Wilson, Diana McPherson, Kerry-Ann Stanton, Liz Nicholson, Marin Adams and Dick Lane.  It is a poignant work about loss and the fruitility of war.

Past Performances
BookEnds was performed in six Auckland Libraries for International Day of the Older Person (IDOP) on 1 October 2016, and will be kept in repertoire for other performance opportunities.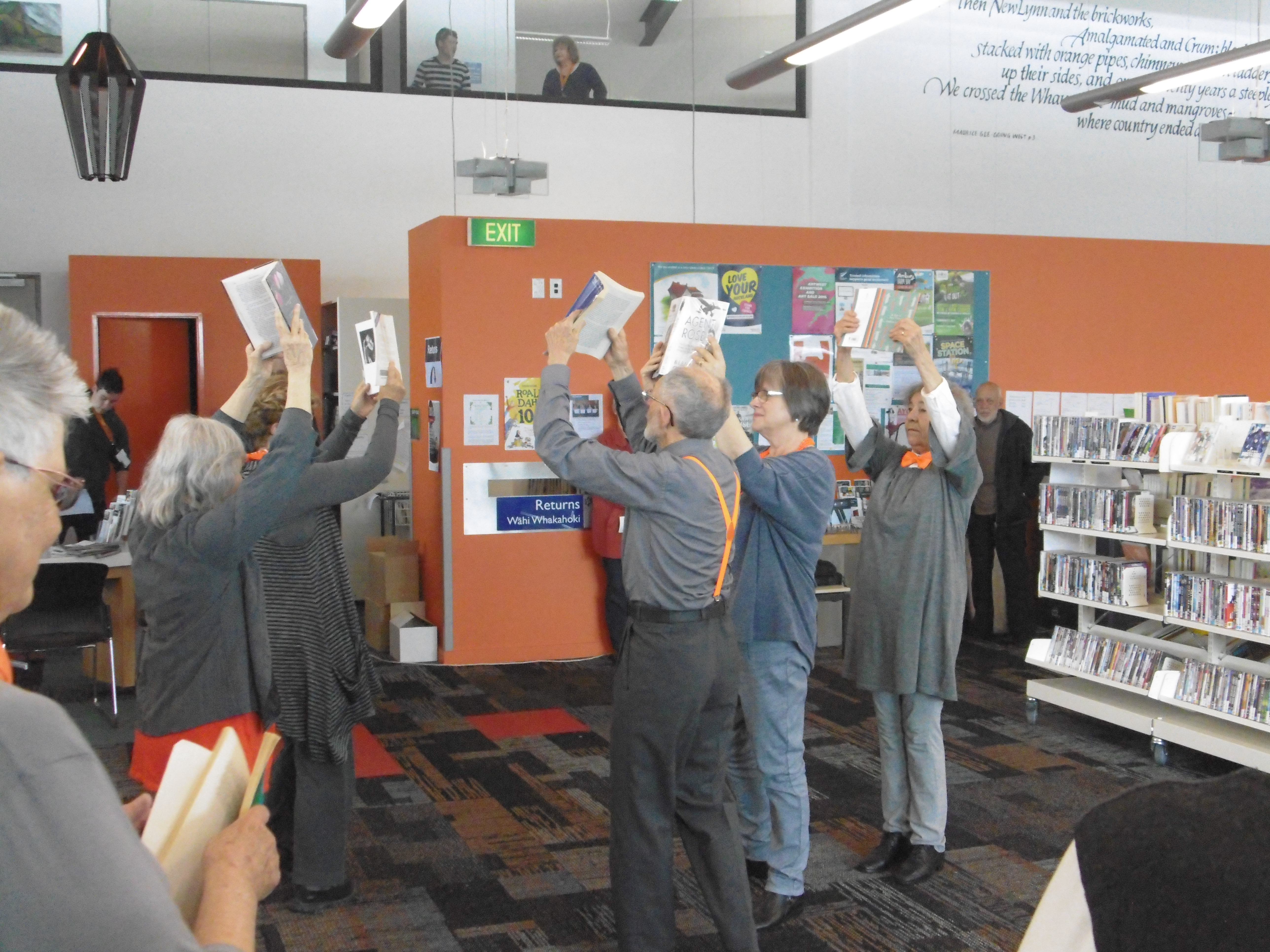 Poppy Dance was performed at the Auckland War Memorial Museum on ANZAC Day 2016 and will be kept in repertoire for other performance opportunities.
Defy was performed as part of the ASPIRE Festival for International Day of the Older Person (IDOP) on 1 October 2015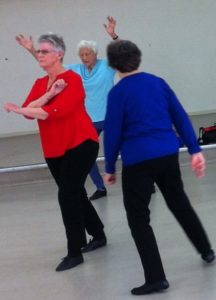 Like & Share